About Us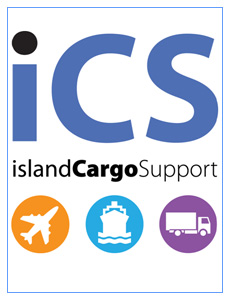 Our company provides a logistics network that connects the coral atolls and volcanic islands of the ethnologically divided regions of Oceania: Polynesia, Melanesia and Micronesia — to the rest of the world. Island Cargo Support (ICS) is different from most logistics companies because we do not pre-determine the solution for our customers. Shipping to the islands and supporting critical marine spares worldwide requires an "attitude" whereby traditional units of measure for customer satisfaction are not enough. Our company takes the position that "customer satisfaction" means service was average – not worse than expected, but not better either. This is why Island Cargo Support strives to consistently exceed the expectations of our customers. Customer surveys don't help a grieving family on an island when a hospital experiences a shipment delay of life-saving medicines.
The company philosophy of Island Cargo Support is to serve as a catalyst for investment, development, and trade among the Island nations of the South Pacific. Island Cargo Support empowers individuals, businesses and governments to focus their efforts in developing their economies without having to consider interruptions in their supply chain. In doing, this increases the standing of living and quality of life for the people who make one of the most geographically isolated regions in the world their home.
To fulfill these goals, Island Cargo Support embraces high standards of ethics, management and accountability. We forge partnerships with regional and international carriers, as well as port and government authorities, to serve our customer's logistics requirements. Island Cargo Support provides commonly accepted (taken for granted elsewhere) shipping services in one of the most challenging regions of the world.
Island Cargo Support is committed to the people of the South Pacific and is a high-performing, well-respected, and empowering partner with individuals, businesses and government alike.
Bringing Two Worlds Closer Together. Extreme Logistics.