Personal Effects Booking & Delivery Instructions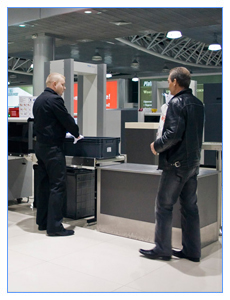 Shipping Protocol
Please book loading with ICS agent time and be sure to stay within loading window
Fill in the Shipper's letter of instruction (SLI) prior to delivering cargo and be sure to have copy to present to ICS agent.

This document declares the shipper and consignee of record. This document is necessary not only for ICS to generate export documentation but also for the shipment to pass through customs and border patrol.

Cargo manifest (freight details)

This is a detailed manifest of goods being shipped. It is required by customs for both the export from the USA and import into Samoa & American Samoa.

Hazardous materials

All hazardous materials must be declared and separated from other freight. Not all hazardous material is accepted for carriage, non or incorrect declaration can lead to heavy fines and jail time.
Customers must check in with their booking number at the warehouse check-in window before off-loading their cargo.
Warehouse staff will direct the customer to the designated loading area.

Nobody under the age of 18 enter the designated loading area.
Customers wearing open-toed shoes or sandals are forbidden to enter the loading area.
Customers must wear safety vests while in the loading area. (Safety Vests are available with a $10 cash deposit)
Island Cargo Support
c/o Condor Cargo
12900 Simms Avenue
Hawthorne, CA 90250
Hours: M–F 9am–5pm
Phone: (310) 693-8348
Email: team@icargosupport.com