Shipping Documents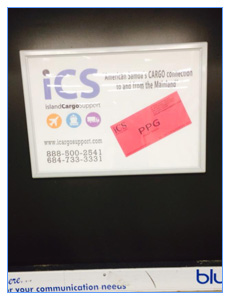 The following documents are commonly used in export and import shipments. The specific documentation necessary in a particular transaction depends on the country requirements. Most often, international shipments should be accompanied by a Bill of Lading, and/or Shipper's Letter of Instruction, a commercial invoice, and a packing list. For specific document requirements for your shipment, please contact Island Cargo Support.
Bringing two worlds closer together.
Extreme Logistics.
Shipper's Letter of Instruction
Shipper's Export Declaration
Cargo Shipment Insurance Application
Certification of Registration
Shipper's Letter of Instruction [PE]
At the present time there is no 'Learn More' information for this document. Please check back again soon or download the document to learn more.
File format:Pdf
File size:1403.328KB
Download