Air Freight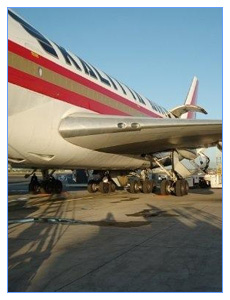 What's the best, most cost-effective way to ship your cargo? An experienced Island Cargo Support specialist can recommend just the right service (and if necessary, equipment) for your consignments to the islands. We provide a full range of air freight forwarding services including documentation management and support, and inland trucking and transfers to make sure you get the speed, quality, flexibility and value you need. Our air freight services are based on the following:
Standard
Typical transit time of 3 to 5 days from departure airport to destination airport. Standard provides a cost-effective and timely solution. Where transit times are less critical, we recommend Standard as it's our most economical air freight product.
Express
Express is ideal for time-critical shipments. All shipments are scheduled for the next direct flight or fastest available connection. Transit times are the quickest available from departure airport to destination airport with standardized routing and processing.
Extreme
For urgent and ultra-secure shipments, select Extreme. It employs the fastest route your cargo can take. Extreme can feature onboard couriers, charters, helicopter transfers or any combination of transport methods.
Charter
Dedicated 24/7 transportation with the greatest flexibility.