Ocean Freight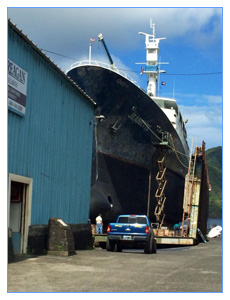 Island Cargo Support has high-level domain experience in the South Pacific ocean trade. The company also has global buying power to get you competitive market pricing and global capacity to ensure that your ocean laden cargo is booked from more than 190 countries to the island nations of the Pacific.
Our ocean freight services are based on the following:
FCL Full-Container Load
Based on carrier routing options, FCL is our best transit-time-to-cost combination product for full container loads.
LCL Less-than-Container Load
A competitively priced consolidation product, LCL offers the highest levels of schedule integrity.
NCL Non-Containerized Load
NCL is our special product for oversized loads or those unsuitable for container loading. For more complex projects we assign a dedicated team of experts with the experience and resources to match your exact requirements.